Keynote Speaker I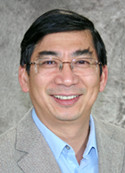 Prof. Chang-Deng Hu
Purdue University, USA
Dr. Chang-Deng Hu is a Professor and Steve and Lee Ann Taglienti Chair in Pharmacy in the Department of Medicinal Chemistry and Molecular Pharmacology, Purdue University College of Pharmacy. He also serves as Program Co-Leader of Cell Identify and Signaling and Program Co-Leader of Prostate Cancer Discovery Group in the Purdue University Center for Cancer Research. Dr. Hu received his M.D. from Bengbu Medical College, China and Ph.D. in molecular biology from Kobe University, Japan. Prior to his Ph.D. study, he also conducted his graduate study for M.S. degree in tumor immunology at Tongji Medical University, China. During his postdoctoral research at the University of Michigan, Dr. Hu pioneered the development of bimolecular fluorescence complementation (BiFC) technology for visualization of protein-protein interactions in live cells. His lab at Purdue has developed an integrated research program that involves technology development, biological discovery, and clinical translation. The current research focus in the lab is "Mechanism and targeting of therapy-induced neuroendocrine differentiation in prostate cancer."
Speech Title: "Protein Arginine Methyltransferase 5 (PRMT5): An Emerging Oncogene and Therapeutic Target in Prostate Cancer"
Abstract: Protein arginine methyltransferase 5 (PRMT5) is a type II arginine methyltransferase that can catalyze symmetric dimethylation of arginine residues in histones and non-histone protein substrates. Although most of earlier studies were focused on the biochemical and structural characterization of PRMT5, recent evidence has shown that PRMT5 may function as an oncogene in multiple human cancers via both epigenetic and non-epigenetic mechanisms. I will introduce recent progress in our understanding of how PRMT5 functions in human cancers along with our novel discoveries in prostate cancer. I will also discuss how PRMT5-interacting proteins that are considered PRMT5 cofactors may cooperate with PRMT5 to regulate PRMT5 activity and target gene expression, and how PRMT5 can interact with other epigenetic regulators implicated in the development and progression of prostate and other cancers. Finally, I will discuss the current status of therapeutic development targeting PRMT5 as a novel cancer treatment approach.
Keynote Speaker II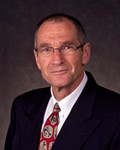 Prof. Walter Herzog
University of Calgary, Canada
Dr. Herzog did his undergraduate training in Physical Education at the Federal Technical Institute in Zurich, Switzerland (1979), completed his doctoral research in Biomechanics at the University of Iowa (USA) in 1985, and completed postdoctoral fellowships in Neuroscience and Biomechanics in Calgary, Canada in 1987. Currently, Dr. Herzog is a Professor of Biomechanics with appointments in Kinesiology, Medicine, Engineering, and Veterinary Medicine, holds the Canada Research Chair for Cellular and Molecular Biomechanics, and is appointed the Killam Memorial Chair for Inter-Disciplinary Research at the University of Calgary. His research interests are in musculoskeletal biomechanics with emphasis on mechanisms of muscle contraction focusing on the role of the structural protein titin, and the biomechanics of joints focusing on mechanisms of onset and progression of osteoarthritis. Dr. Herzog is the recipient of the Borelli Award from the American Society of Biomechanics, the Career Award from the Canadian Society for Biomechanics, the Dyson Award from the International Society of Biomechanics in Sports, the Muybridge Award from the International Society of Biomechanics, and recently received the Killam Prize in Engineering from the Canada Council for the Arts for his contributions to Biomedical research. He is the past president of the International, American and Canadian Societies for Biomechanics. He was inducted into the Royal Society of Canada in 2013.
Speech Title: "Recent Observations on the Molecular Mechanisms of Muscle Contraction"
Abstract: Eccentric muscle contractions are not well captured by the cross-bridge theory of muscle contraction. Specifically, the permanent extra force obtained after stretching an active muscle cannot be explained with current thinking. We discovered that aside from the contractile proteins, actin and myosin, the filamentous protein titin is also involved in active force regulation. Using genetic modifications of titin, anti-body labeling of titin within myofibrils, and first ever mechanical measurements on mechanically isolated sarcomeres, we identified how titin functions in situ in skeletal and cardiac muscles. We found that elongation of titin in active and passive muscle differ. In passive muscle, the entire filament is elongating upon muscle stretching, while in active muscle only the distal elements elongate; the proximal segments remain at a constant length. Furthermore, genetic deletion of the N2A segment changes titin's in situ function dramatically. Finally, titin works similarly in cardiac and skeletal muscle, despite vastly different isoforms and reports in the literature to the contrary. We conclude that titin is responsible for the extra permanent force following elongation of active muscles in cardiac and skeletal tissues and suggest that titin does this by binding its proximal segments to actin upon muscle activation.